There's no doubt that pergolas are a popular outdoor structure. Are you thinking about adding a pergola to your outdoor project? If so, we've got you covered at Fifthroom.com! Customization has never been easier in order to find the ideal pergola for you. With that being said, I have listed five perks of pergolas that may help you with your decision.
The right size does exist: The right sized pergola for your project does exist. Whether you're setting your pergola up for a small yard, or a big hotel, you can definitely count on finding an ideal size. If you're set on going bigger, you may also be interested in a Tiered Pergola. No matter what size you're looking for, you can find it at Fifthroom.com!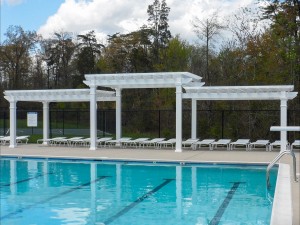 More shapes than one: Were you aware that you could choose the shape of your pergola? Arched, curved, and vaulted pergolas are some unique shapes to choose from. Feeling more traditional? Don't worry, you can also choose a classic look if you'd prefer.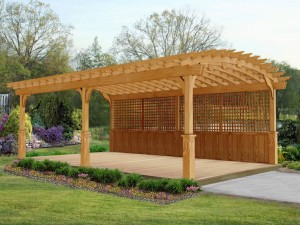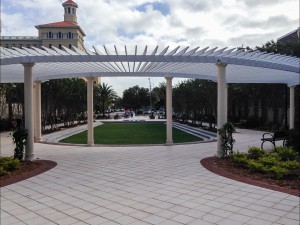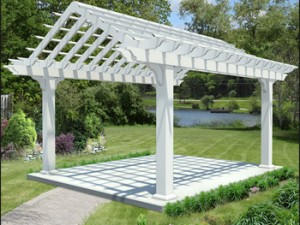 Metal privacy panels are an option: One thing that adds a little bit more to your pergola is a metal panel. It's a stunning way to decorate your pergola. It also allows you to make it more private. Some people like them on the top of the structure, while others prefer them on the sides.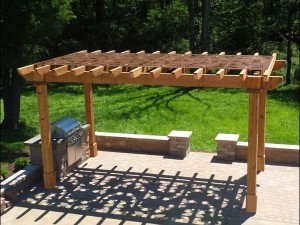 Attached or freestanding: Pergolas can be freestanding or attached to another structure, like a house or a garage for example. Wall-Mount and Eyebrow pergolas are always attached. Freestanding either have four posts, or can be an In-Line pergola with two posts.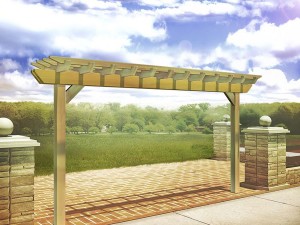 Great for showcasing plants: If you're a plant enthusiast, a pergola may be the perfect outdoor structure for you. Plants receive a large amount of sunlight throughout the day due to the openings at the top of the pergola. You can also hang planters from your pergola, which is a striking and natural outdoor decoration.