Do you simply LOVE the fall? Are you invigorated by cooler temperatures and the prospect of seeing trees full of brilliantly colored leaves? Then you'll want to get on the road this fall for at least one of these five fabulous foliage drives.
1. Coastal Maine. Nobody does fall like the New England states and driving along Route 1 is a journey filled with seaside mansions, lighthouses and lots of places to find great lobster rolls! Start in picturesque Portland, Maine and head south for all of the autumnal splendor you can stand.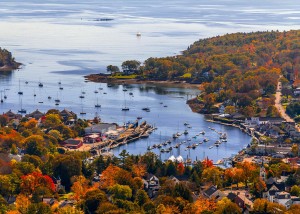 2. Lake Placid, New York. The Adirondacks offer a dazzling display of foliage from an assortment of trees including beech, birch and, of course, maples. Start in Lake Placid and travel northeast on Route 86 along the high cliffs of the Ausable River. Lots of charming towns to visit, including Jay and Keene, and you're sure to find quite a few fall festivals along the way.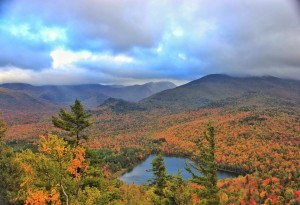 3. Gunnison-Crested Butte, Colorado. The country's largest collection of aspen trees can be found between Gunnison and Crested Butte, Colorado. Feast your eyes on spectacular gold, orange and crimson leaves on Highways 135 and 133. Along the way, take a trail ride and stay overnight at an inn with spectacular mountain views.
4. Taos, New Mexico. Start in Taos on the Enchanted Circle Scenic Byway to see one of the most amazing foliage displays the southwest has to offer. While you're there, keep an eye out for the local wildlife including elk, eagles and black bears. There's an old gold mining town along this route in Elizabethtown and, of course, don't forget to check out the art galleries of Taos.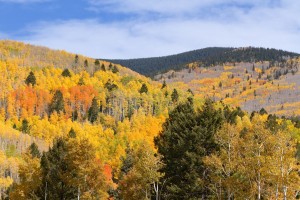 5. Skyline Drive, Shenandoah National Park, Virginia. Skyline Drive is considered one of the Top 10 Scenic Mountain Drives in the USA and in the fall it is particularly breathtaking. Start at Front Royal, Va along the crest of the Blue Ridge Mountains and continue for 100 miles until you reach Waynesboro-Charlottesville area. Check out the local wineries as you go down the road and don't miss Luray Caverns.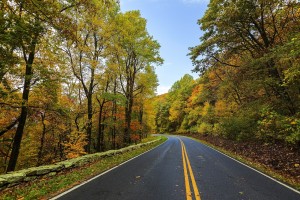 Fall is a truly magical time of year and there's no better way to experience all that the season has to offer than to jump in the car and head down the highway.