You already have the furniture, the structure, and the landscape figured out for your outdoor project. However, you may be interested in looking at other accents for your yard and garden. If that's the case, then I've got some ideas for you! Yard and garden accents can tie your outdoor project together by adding a little something more. Let's take a look at five yard and garden accents to complete your outdoor project.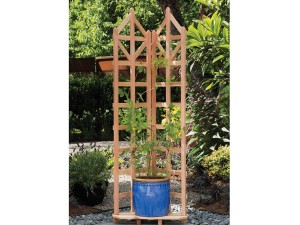 Trellis– A trellis is a wonderful addition to any garden. Trellises can be used for vine-like plants, from flowers to even vegetables. Choose any color, look, or material that will look great in your own garden.
Potting Benches– If you're into planting, a potting bench may be the perfect accent for you! Not only are potting benches great for utilization purposes, they also make an adorable decorative piece in a shed or back yard.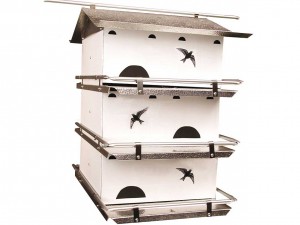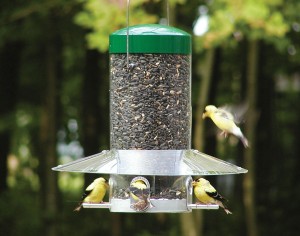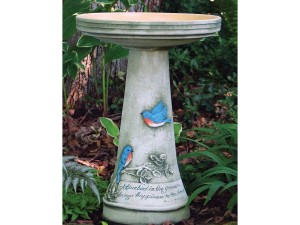 Bird House, Bird Feeder, or Bird bath–  People who enjoy watching birds would love a bird house, a bird feeder, or a bird bath. Each bird accent has a different purpose, but with all of them together you can create a wonderful bird sanctuary!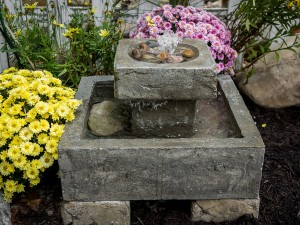 Fountain– There's something serene about having a fountain in your yard. Fountains are a bit of class and peace wrapped together all in one.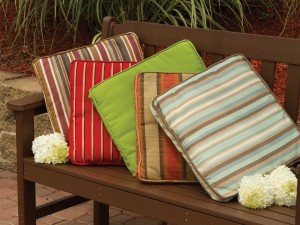 Patio Furniture Cushions and Pillows– Looking for new cushions and pillows to put on your patio furniture? We've got your covered. Plain or printed, there are plenty of options to choose from that will match your style.
If you're interested in any of these items, be sure to explore Fifthroom.com for these yard & garden accents and more. Do you have a favorite one?