The first day of spring is just around the corner. With spring time, there's the inevitable spring cleaning that comes with it. While you're busy cleaning indoors, you'll also have to clean outdoors. Before you begin planting a garden or mowing your lawn, your yard should be cleaned for the new life of the season. Here's five tips for outdoor spring cleaning!
Clean up missed leaves from fall. Even if you raked most of your leaves during autumn, there's a good chance that some were missed. Once spring is here, you can take care of cleaning up the rest of the leaves. Getting rid of the leaves will help your lawn breath and come back to life!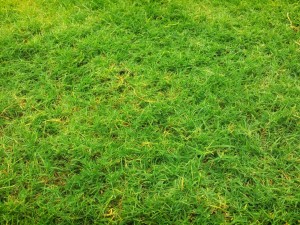 Sprinkle grass seed in needed areas. Winter can take a toll on your yard, especially when it comes to the grass. You may notice that your grass is dying in some places. If that's the case, then grass seed will help perk your yard back up. Results are best if you wait until all of the snow is gone for the season.
Pick up twigs scattered around your yard. The wind can be brutal during the winter months, so that means that lots of twigs may have broken off and fallen into your yard. You may not have noticed them under the snow, but once it's melted, a bunch of twigs all over your yard can be quite a mess. Pick up the twigs to free your yard of clutter and give it a refreshing look.
Devise landscape ideas. Once your yard is cleaned-up, it's time to consider how you're going to landscape for the spring and summer months. If you want to add another garden, make sure that you have the area marked for it. If you're thinking about adding an outdoor structure, measure out the dimensions for it. Planning for these things ahead of time will help your ideas become reality!
Break out your spring decor. At the end of cleaning and planning, why not bring out your spring decorations to start out the season right? It's exciting to set out your wind chimes, garden gnomes, and solar lights once the weather is nice. Little things like that make it feel like spring is officially here! Looking for some new decor for your yard? Check out Fifthroom.com to see what we have for you!