With spring less than a month away, you're probably feeling anxious about enjoying the outdoors. We can't blame you! Being outside and getting some fresh air is great for your mental and physical health. You know what's even better to enjoy outdoors? Dining! Yes, outdoor dining is a great way to enjoy nature, eat good meals, and spend time with your friends and family. Outdoor dining sets vary from small to large sizes. Let's explore some of the options that Fifthroom.com has in order for you to enjoy dining outdoors!
Picnic Tables- This well-known set is seen often in various locations, from a public park to a private backyard. Picnic tables are typically made up of two or more benches that are either attached or detached from the table itself. There are tons of picnic tables to choose from on Fifthroom.com. If you prefer backless benches, we've got it! If you'd rather have a back on the bench, we've got that, too! You will find that you can buy either a square, rectangle, circle, oval, hexagon, or octagon-shaped table. With so many choices, you can be assured that you will find the right picnic table for you.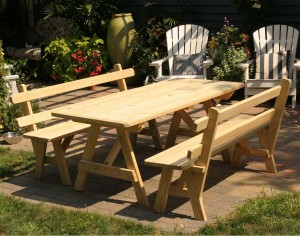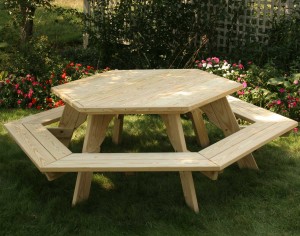 Dining & Bistro Sets– A classic dining set is made up of two or more chairs spread out around a table. You'll see that Fifthroom.com has wide variety of dining and bistro sets available. You can find a set that's perfect for seating a table of eight, to even a table for two. Make your choice of material (wood, poly lumber, etc.), color(s), and size to your liking. Complete your dining set look with some comfy cushions, as well!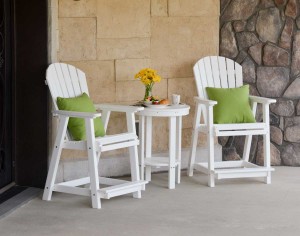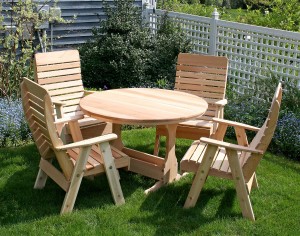 Bar Sets- An outdoor bar is an awesome way to store food and drink, all while keeping the counter top clean of anything extra that takes up space. Stand next to the bar or take a seat on one of the comfy bar stools. Enjoy your outdoor bar set next to your pool, on your patio, or wherever you'd like! You can find your ideal bar set on Fifthroom.com to match your needs.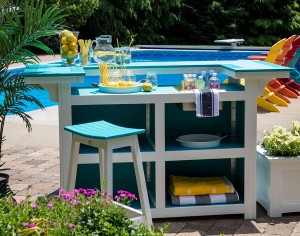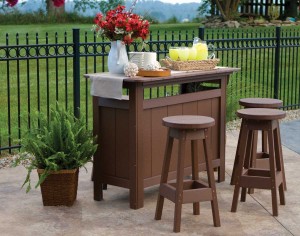 Although spring is still a few weeks away, you shouldn't wait to order your outdoor dining set any longer! Wouldn't it be nice to enjoy it as soon as you can? Head on over to Fifthroom.com to start browsing today!