The new year brings Home & Garden Shows and there is sure to be one held near you. Home Shows can be a great place to start your research about your project but they can also be a bit intimidating. Here are a few guidelines to help you get the most out of your local home show:
1. Have A Reason For Going. Whether you are attending for inspiration or have a specific project in mind, know why you are there.
2. . Make A Plan. There are generally hundreds of exhibitors at a home show so grab a floor plan and decide what exhibitors you want to visit. No sense wandering around aimlessly for hours. Make your time count!
3. Go Back for Seconds. If a particular product or vendor interests (or inspires) you, go back for a second go-round to talk to that exhibitor. You can also set up an appointment for further discussion at a later date.
4. Get Ideas. Home & Garden Shows are great showcases for new products and ideas. Bring your phone and take lots of pictures. They'll be helpful for jogging your memory when you start coming up with more definitive project plans.
And, if you're not sure if there is a Home & Garden Show near you, here's a list of where and when just a few of the largest January Home Shows will be happening:
January 5 – 7 Florida's Largest Winter Home Show 
Florida State Fairgrounds, Tampa, FL bighomeshow.com
January 5 – 7 Arizona State Home Show
Convention Center, Tucson, AZ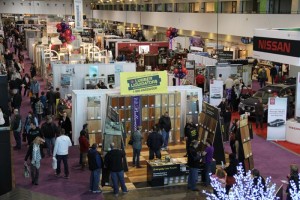 January 12 – 15 & 19 – 21 Philadelphia Home Show
PA Convention Center, Philadelphia, PA
For more information:  https://phillyhomeshow.com
January 13 – 15 Greater Chicago Home & Remodeling Show
Schaumburg Convention Center, Schaumburg, IL
For more information:  http://www.greaterchicagohomeandremodelingshow.com
January 19 – 21 Capital Home & Remodeling Show
Dulles Expo Center, Chantilly, VA
For more information:  https://homeandremodelingshow.com
January 26 – 28 Monroeville (Pittsburgh Area) Home Show
Monroeville Convention Center, Monroeville, PA
For more information:  www.monroevillehomeshow.com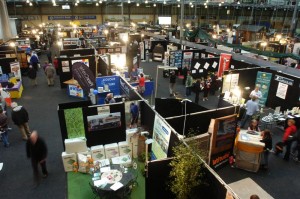 January 26 – 28 Novi Home Improvement Show Marketplace
Suburban Collection Showplace, Novi MI
For more information:  http://www.novihomeshow.com/the-novi-home-show-winter.html
Wherever you go, don't forget to learn something new and have fun!